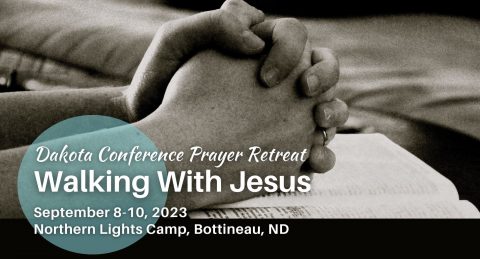 The 2023 Dakota Conference Prayer Retreat will be held at Northern Lights Camp in Bottineau, North Dakota, September 8-10. Registration cost is $80 per person which will cover the cost of materials and meals. Lodging will be an additional cost.
A block of rooms has been reserved at the Quilt Inn in Bottineau. To reserve and pay for a hotel room call the hotel directly at (701) 263.6500. The room will cost $95/night.

Guests can reserve a room at Northern Lights Camp by calling Pastor Barry St. Clair at (701) 537.3931. If staying at the camp, bedding and towels are needed (see packing list below). Prices for camp accommodations are as follows:

NLC Room - $25/person for two nights

NLC RV Spot - $50 for two nights

NLC Tent Spot - $25 for two nights
This year's speaker is Paul Ratsara. He is known for his messages of biblical godliness, revival, and spiritual leadership. His deepest desire and purpose is to see revival and great awakening in God's remnant church and to finish the preaching of the gospel in this generation. Being converted from paganism, snatched by God from darkness to light, from error to truth, he has a very deep passion to share the good news of the Gospel with the world.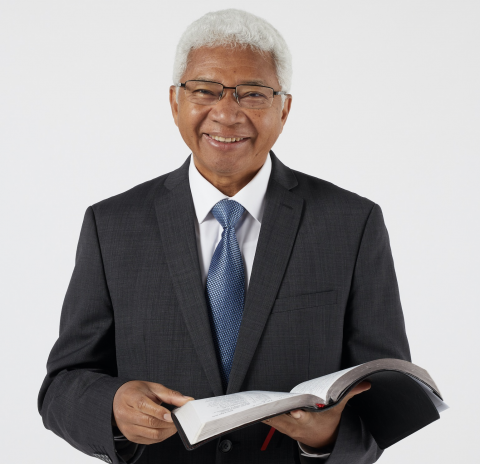 He has a passion for souls and mentoring clergy, laypeople, and students. Using mainly the Bible and the writings of Ellen White, he has developed and implemented a very simple, but highly effective, method of church growth that has transformed the organizations he has led. He has served as a pastor, teacher, literature evangelist, and senior administrator at different levels for the Seventh-day Adventist Church for more than 40 years. Despite the heavy demands of his work as a leader for the Adventist Church, he is known to be very accessible to his colleagues and church members. He presently serves as chairman for the Master in Biblical Mission and Wellness and is the assistant to the president of Weimar University.
Paul Ratsara is an ultra marathon runner who understands the value of good health to living an abundant personal life and the effective spreading of the Gospel. Good health is vital for an optimal life and the health message of the Seventh-day Adventist Church is the right arm of the Gospel. Last fall he completed a 72 mile race around Lake Tahoe (California) to raise funds for students scholarships. His goal is fitness to witness and live to inspire.
He is married to Joanne and together they have five married children and 10 grandchildren. He loves reading, gardening/farming, music, and running.
Click on the links below:
Prayer Retreat Packing List and Directions to Northern Lights Camp
NLC Arial Map in Relation to Quilt Inn
If paying with a check, fill out the registration form below: