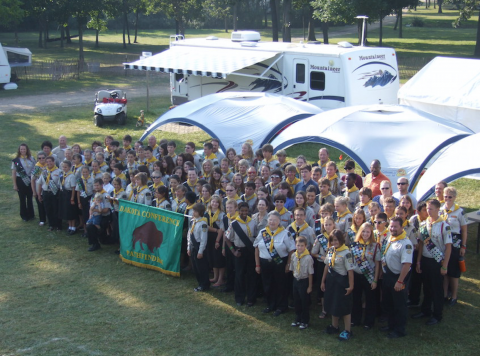 Pathfinders is a youth education ministry founded in the Seventh-day Adventist Church in the late 1920s. Since its inception Pathfinders has grown into a global ministry comprised of nearly two million participants. Pathfinders is built on the premise that "children learn best by example, rather than precept." As they see leaders and parents model spiritual and social values, they too will aspire to develop high moral principles, loving and caring attitudes, and determination to excel in all their various pursuits.
The Dakota Conference is committed to the continued physical, social, emotional and spiritual development of young people in part through the ministry of Pathfinders. To be a part of Pathfinders contact Pastor Ted Struntz at pathfinders@dakotasda.org or call 701.751.6177.
Pathfinder Club Director - pdf, Job Description
Letter and Instructions from Pathfinder Director
Events Calendar
Dakota Conference Pathfinder Clubs:
Pathfinder Events:
Pathfinder Programming:
Adventurers
The Adventurer Club involves children in grades 1-4 along with their parents. Each Adventurer is a unique and special person. Therefore, the programming and planning for Adventurers is creative learning about God and the world. Parental involvement is encouraged and provides opportunities for parents to participate in the learning experience.
One of the Adventurer Club objectives is to provide a meaningful and exciting experiences as children look forward to some day becoming a Pathfinder.
Further information can be obtained at this link.