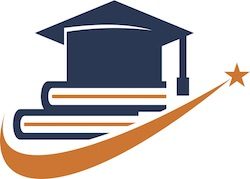 Frank & Lulu Saunders Scholarship Applications
Two types of grants are available through the Frank & Lulu Saunders Scholarship to students holding church membership in the Dakota Conference of Seventh-day Adventists. Enrollment must be in a post-secondary educational institution that is listed in the most recent official Seventh-day Adventist Yearbook.
Click here for the Graduate Student Scholarship Grant Application.
Click here for the Undergraduate Student Scholarship Grant Application.
Print the application, fill in the application information and submit, along with required documents, to the Dakota Conference via mail at 7200 N Washington Street, Bismarck, ND 58503 or fax at 701.751.6178.
 
Deadline
The deadline to be eligible for the fall term is always the first of June.
The Backstory
The Gift of Education – a Legacy
Saunders Post-secondary Scholarship
 
In the early 1900s, the Rhoads and Saunders families lived on farms less than two miles apart near Leonard, North Dakota. Bessie Saunders was a teenager keeping house for her bachelor brothers, Roy and Frank. Lulu Rhoads was a student at Elk Point Academy in South Dakota. While there she persuaded Bessie to come to the academy for her high school education. Bessie, wanting to look her best, arrived at the academy adorned in jewelry and makeup – not allowed in the academy dress code of the day. Shocked, many school faculty felt she should be sent home, but principal Bert Rhoads, Lulu's uncle (and an experienced educator) said, "Let me deal with this." Soon Bessie adopted a more modest appearance, and eventually her Christian training allowed her to lead both Frank and Roy to dedicate their lives to God. Lulu had some summer school teacher training and taught school a couple of years, while Bessie became a nurse.
Roy Saunders attended Sheyenne River Academy in North Dakota and eventually married Florence Rhoads, Lulu's younger sister. Together, they became missionaries to South America.
Frank Saunders married Lulu in 1909, settling on the Saunders farm a few miles from Leonard. The couple had four children who grew to maturity: Eldon, Francis, Faith and Jeanne. Upon finishing the local eight-grade country school, Frank and Lulu wanted all their children to receive a Christian education, so several attended Sheyenne River Academy, and at least one attended Maplewood Academy in Hutchinson, Minnesota. The boys eventually made their career in farming.
The depression years were difficult. Lulu made soap from tallow and lye for the academy to help pay the $21 monthly tuition, room and board. The children remember mom wearing the same coat for twenty years and one of the girls wore overshoes to class because her shoes had a hole in the sole.
Frank and Lulu would be pleased to know that their sacrifices and efforts eventually established a scholarship fund to help Dakota students receive a post-secondary education. In 2020, the scholarship was opened up to another group of worthy students as well. As Jeanne had attended Maplewood Academy, she requested that any Maplewood graduate be allowed to apply.
Donations to this fund may be made to the Dakota Conference marked Saunders Scholarship.