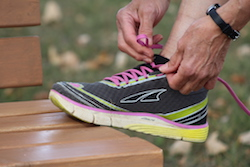 It is with regret that we say goodbye to the Dirt Kicker Charity Run. It offered a challenging and unique experience for runners who participated from around the United States and Canada. As one runner said, "I don't know how you kept finding one more hill to add every year." Those running a race in every state were pleased with the buffalo-head medal, representing North Dakota, which was inscribed, "I ran where buffalo roamed." 

Congratulations to those who conquered the Dirt Kicker Charity Run and enjoyed its pastoral scenery. 

Thank you for your past participation. As director, I have retired and moved out of state but I am so proud of each of you. You are my running heroes and heroines. Thank you for sharing your lives and stories a few hours each year at the DKCR.
Keep stirring up the dirt, mud, and snow.

Blessings,
Jacquie Biloff
Dirt Kicker Charity Run Director