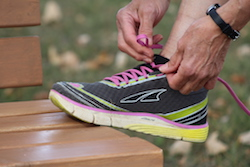 The Dirt Kicker Charity Run features a 5K Walk, 5K Run, 10K Run and Half-Marathon. It is held every year the day after campmeeting on the campus of Dakota Adventist Academy. The race is open to participants ages 7 and up who want to make an impact in their community. All participants receive a tee and finishers win a medal.
The charity supported is Manchester House in Bismarck, ND, which provides a healthy and safe environment for children in need.
The Dirt Kicker Charity Run is funded completely by generous sponsors allowing 100% of registration fees and any additional donations to benefit the Ruth Meiers Hospitality House.
Give Hope. Inspire a Life. Make a Difference.
Sign up for the Dirt Kicker Charity Run here.