Frank & Lulu Saunders Scholarship Applications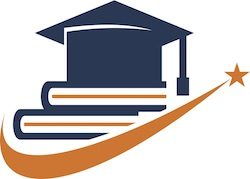 Two types of grants are available through the Frank & Lulu Saunders Scholarship to students holding church membership in the Dakota Conference of Seventh-day Adventists. Enrollment must be in a post-secondary educational institution that is listed in the most recent official Seventh-day Adventist Yearbook.
Click here for the Graduate Student Scholarship Grant Application.
Click here for the Undergraduate Student Scholarship Grant Application.
Print the application, fill in the application information and submit, along with required documents, to the Dakota Conference via mail at 7200 N Washington Street, Bismarck, ND 58503 or fax at 701.751.6178.
 
Deadline
The deadline for 2020-21 school year - July 1, 2020
The Backstory
The Gift of Education – a Legacy
Saunders Post-secondary Scholarship
 
The John Rhoads and William Saunders families lived less than two miles apart on farms near Leonard, North Dakota in the early 1900s. Bessie Saunders was a teenager keeping house for her bachelor brothers, Roy and Frank. Lulu Rhoads was also a teenager and was going to go to Elk Point Academy in South Dakota. While there she persuaded Bessie to come to the academy for her high school education. Bessie, wanting to look her best, arrived at the academy decked out in jewelry and makeup. The faculty was aghast and wanted to ship her back home immediately but the principal, Bert Rhoads, uncle of Lulu said, "Let me deal with her." Bert Rhoads was a long time educator for that union and soon Bessie looked like a respectable Seventh-day Adventist, and eventually led both Frank and Roy to dedicate their lives to the Lord. Lulu had some summer school teacher training and taught school a couple of years. Bessie became a nurse.
 
Roy Saunders went to Sheyenne River Academy, married Florence Rhoads, Lulu's younger sister, and they went as missionaries to South America. Frank Saunders married Lulu in 1909, and they settled on the Saunders farm about 5 miles from Leonard in Cass County, North Dakota.
 
Frank and Lulu had four children who grew to maturity, Eldon, Francis (Bud to family, Red to college friends), Faith and Jeanne. They lost a toddler during the flu epidemic in 1918. They were determined that their children were to get a Christian education so after finishing in the little eight-grade country school, they sent them to Sheyenne River Academy. All of the children had some post-secondary education. The boys eventually stayed with farming.
 
Things were tough during the depression years. Lulu made soap from tallow and lye for the academy to help pay the $21 monthly tuition, room and board. The children remember mom wearing the same coat for twenty years and one of the girls wore overshoes to class because her shoes had a hole in the sole.
 
Many people moved from the Dakotas during those years, but Frank and Lulu determined to stay. They were very loyal to North Dakota and would be pleased to know that their efforts will help establish a scholarship fund to help students in the Dakota Conference get a post-secondary education. Donations to this fund may be made to the Dakota Conference marked Saunders Scholarship.